Fairground Rides
In association with our trading partners in Northern Ireland, Southern Ireland and across the Water we can bring you any specialised piece of fairground equipment for corporate events, Festivals or TV & Film work.
Giant Wheel
The giant Ferris wheel is a marvellous attraction and the most spectacular ride of any fairground. Jump on, go to the top and get amazed by breath taking views from a height of just over 100 feet. The comfortable gondolas are well secured in order to allow you to fully and safely enjoy the experience at a leisurely pace. The Big Wheel is a stunning backdrop for any festival bringing a sentiment of class and excitement to any town.
Dimensions: 60ft x 40ft
Sea Storm
This huge family attractions is like a big wooden ship of old swaying in a rough sea!   It's a huge adrenalin rush but not too scary. Great fun for all the family.  Great themed family ride for maritime events.  Fitted with a state of the art LED lighting system.
Dimensions: 55ft x 24ft
Miami
The ever popular Miami/ Freestyle is a favourite with the older children.  A height restriction of over 1.3 meters applies to this attraction.  The Miami has a very quick turnaround and so is ideal at large events that are likely to have queues.
Dimensions: 40ft x 12ft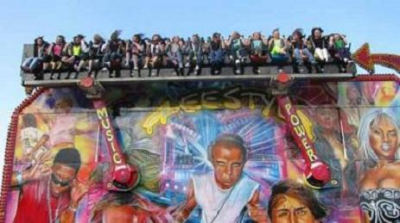 Twister
This is a family ride suitable for everyone – both adults and small children.  The Twister is an excellent centre piece and also offers a very quick turnaround riding up to 36 adults/ children at a time.
Dimensions: 50ft x 55ft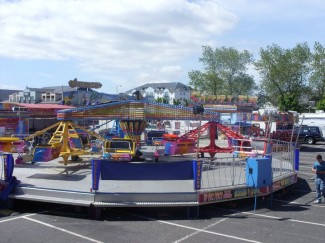 Traditional Gallopers
The Traditional Carousel is a fairground favourite.  This beautifully presented old tyme attraction is an excellent centrepiece for any event.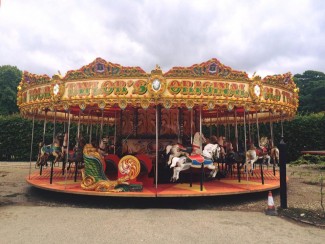 Dimensions: 36ft diameter